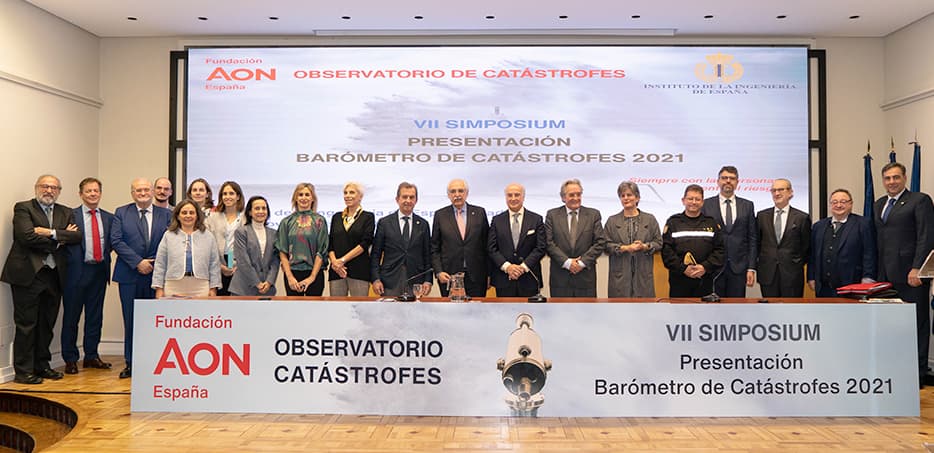 The Barometer of Catastrophes in Spain 2021 is the first report in Spain to quantify and assess the main natural disasters that took place in Spain the year before: the causes, nature, toll in human life, property damage, and costs to institutions and the insurance industry, plus social vulnerability and resilience indices and metrics.
This report is a big step forward in our ongoing efforts here at the Catastrophe Observatory [Observatorio de Catástrofes] over the past seven years to build up a data repository containing historical time series and analyses of disaster statistics. In doing so we are laying the groundwork for promoting a current of thought in civil society supporting the view that the cost of preventive measures is not an expense but an investment.
Our outstanding Scientific Committee played a major role. It is composed of members of the Aon Foundation and such institutions as Consorcio de Compensación de Seguros, Agroseguro, the Spanish Engineering Institute [Instituto de la Ingeniería de España], Aon Reinsurance Solutions, the Analistas Financieros Internacionales [International Financial Analysts] (Afi) firm, and our Catastrophe Studies Programme run by the Comillas Pontifical University ICAI-ICADE and the University of Navarre's Tecnun School of Engineering. Additionally, Spain's Insurers Association (UNESPA), the Civil Defence Corps, Spain's Military's Emergency Relief Unit [UME], and Spain's ONCE Foundation for the Blind and the Disabled have all made an important contribution to the analysis of the human toll.
The main conclusions of the Barometer were presented at the Seventh Catastrophe Observatory Symposium held at the Spanish Engineering Institute last 23 November, with His Majesty the King of Spain acting as President of Honour.
Verónica López (Afi), Leire Labaka (Tecnun), and Raquel Caro (Comillas Pontifical University) reported that "the cost of the natural disasters that struck Spain in 2021 totalled 3.6 billion euros, of which 2.32 billion were insured". The 2.320 billion paid out in insured compensation was 63% higher than in 2020 (1.423 billion euros) and 29% higher than in 2019 (1.8 billion euros), making 2021 the worst year on record for the past six years.

Direct revenues lost by Spanish companies as a consequence of natural disasters came to some 1.5 billion current euros. 99% of these losses were in agriculture and livestock raising activities.
The impact on the GDP was 1.126 billion euros, or 0.1%. The resulting slowdown in economic activity destroyed 23,000 jobs.
The 10 catastrophes with the highest compensation pay-outs in 2021 were:
| EVENT | INSURED COST | STARTING DATE | DURATION |
| --- | --- | --- | --- |
| Storm Filomena | 505 million euros | 1 January | 19 days |
| La Palma volcanic eruption | 233 million euros | 1 September | 90 days |
| Hail and rainfall | 120 million euros | 23 May | 32 days |
| Cut-off low (cold drop) | 99 million euros | 13 September | 13 days |
| Flooding | 96 million euros | 1 December | 31 days |
| Frost | 83 million euros | 19 March | 6 days |
| Cut-off low (cold drop) | 78 million euros | 1 September | 2 days |
| Frost | 20 million euros | 12 April | 8 days |
| Seismic activity | 18 million euros | 1 January | 31 days |
| Wind and heatstroke | 10 million euros | 14 August | 5 days |
| TOTAL | 1,262 million euros | | |
Source: Afi from Agroseguro and CCS data.
The impact on critical infrastructure was estimated to be more than 522 million euros.
The human toll from 1995 to 2021 has been 1,493 lives lost, 19 in 2021, the year with the fewest deaths according to Victoria de Elizagarate, doctor in economics and business science.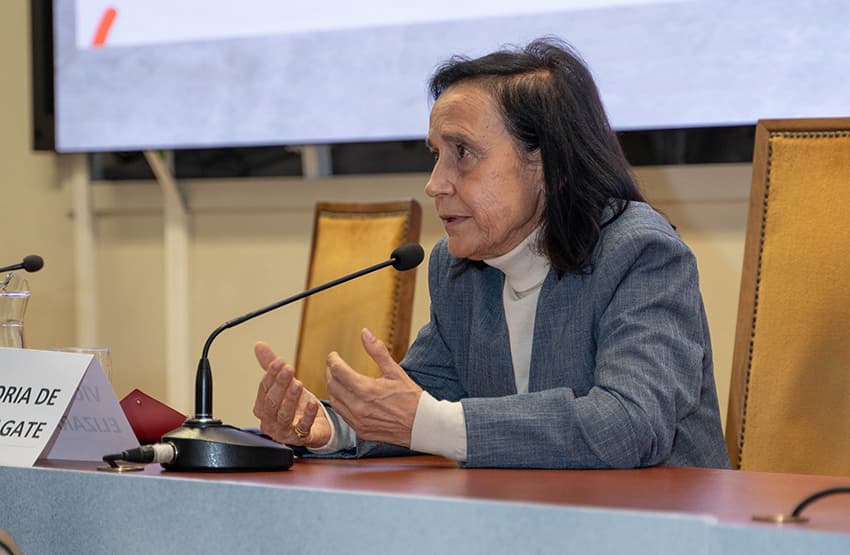 Her study showed that Andalusia, Catalonia, and Asturias accounted for nearly 70% of the total lives lost in 2021. The leading cause of death was landslides, avalanches, and snow storms; the second leading cause was heatwaves.
"Infrastructure Engineering is essential in responding to catastrophes, by allowing the damage to be safely repaired and contributing to resilience", said Manuel Romana, doctor in civil engineering and UPM/UCM Disaster Management Program Professor (Polytechnic University of Madrid/Madrid Complutense University).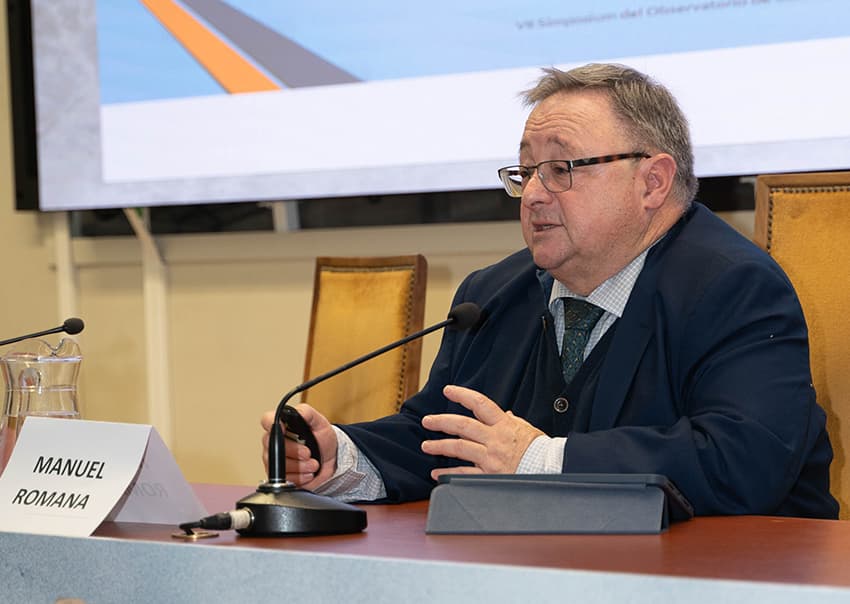 The sums insured under property damage insurance have grown from 1.6 trillion euros in 1990 to 6 trillion euros in 2021, according to Francisco Espejo Gil, the Consorcio de Compensación de Seguros's Assistant Director of Research and International Relations. Over that period the number of insurance policies grew from 15 million to nearly 60 million.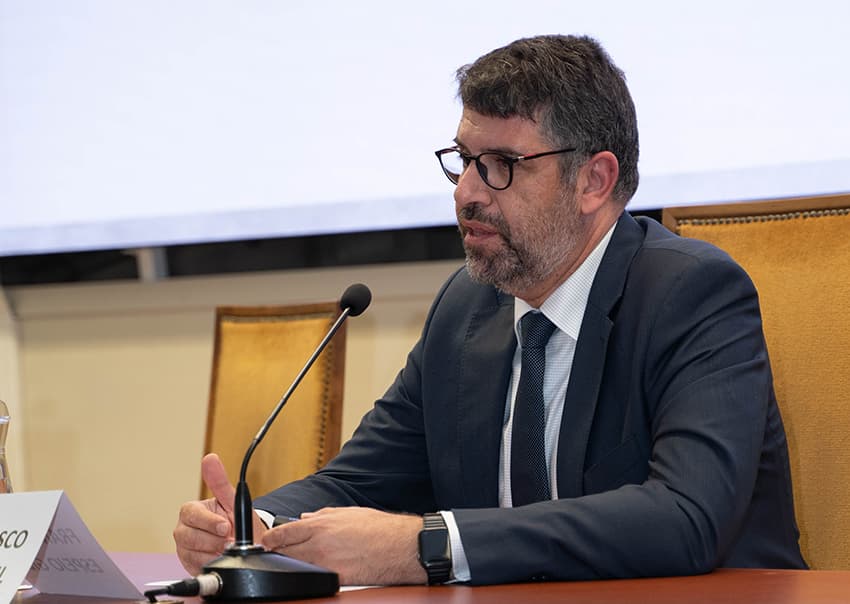 Between 1990 and 2021, it was in 2009 when CCS compensated the most losses for natural disasters, with a total of around 860 million euros. In the past 31 years, 67.4% of damage was caused by floods, 17.4% by wind, and 6.9% by earthquakes. The remainder can be ascribed to the volcanic eruption on the island of La Palma, acts of terrorism, and miscellaneous disasters caused by man.
"The new National Disaster Risk Reduction Plan. 2035 Horizon has designed a local civil defence strategy that is going to be implemented by 8,130 cities and towns in Spain", reported the Deputy Director General for Civil Defence, Francisco Ruiz Boada. "This will assure the all citizens a substantially identical level of safety regardless of where they live".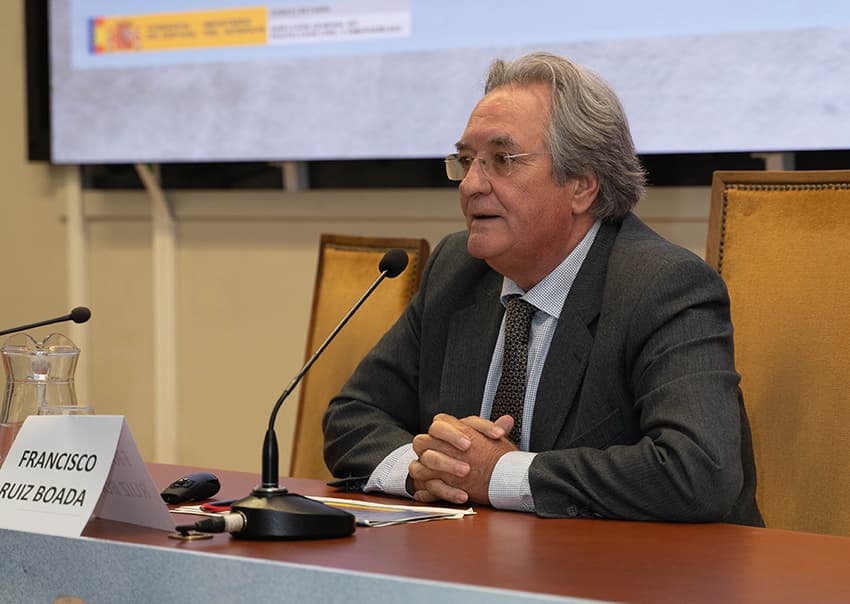 The Plan also promotes enhancing the role of science and R&D, involving significant private sector operators (the insurance industry, Consorcio, and Agroseguro), and strengthening ties between civil defence and social services.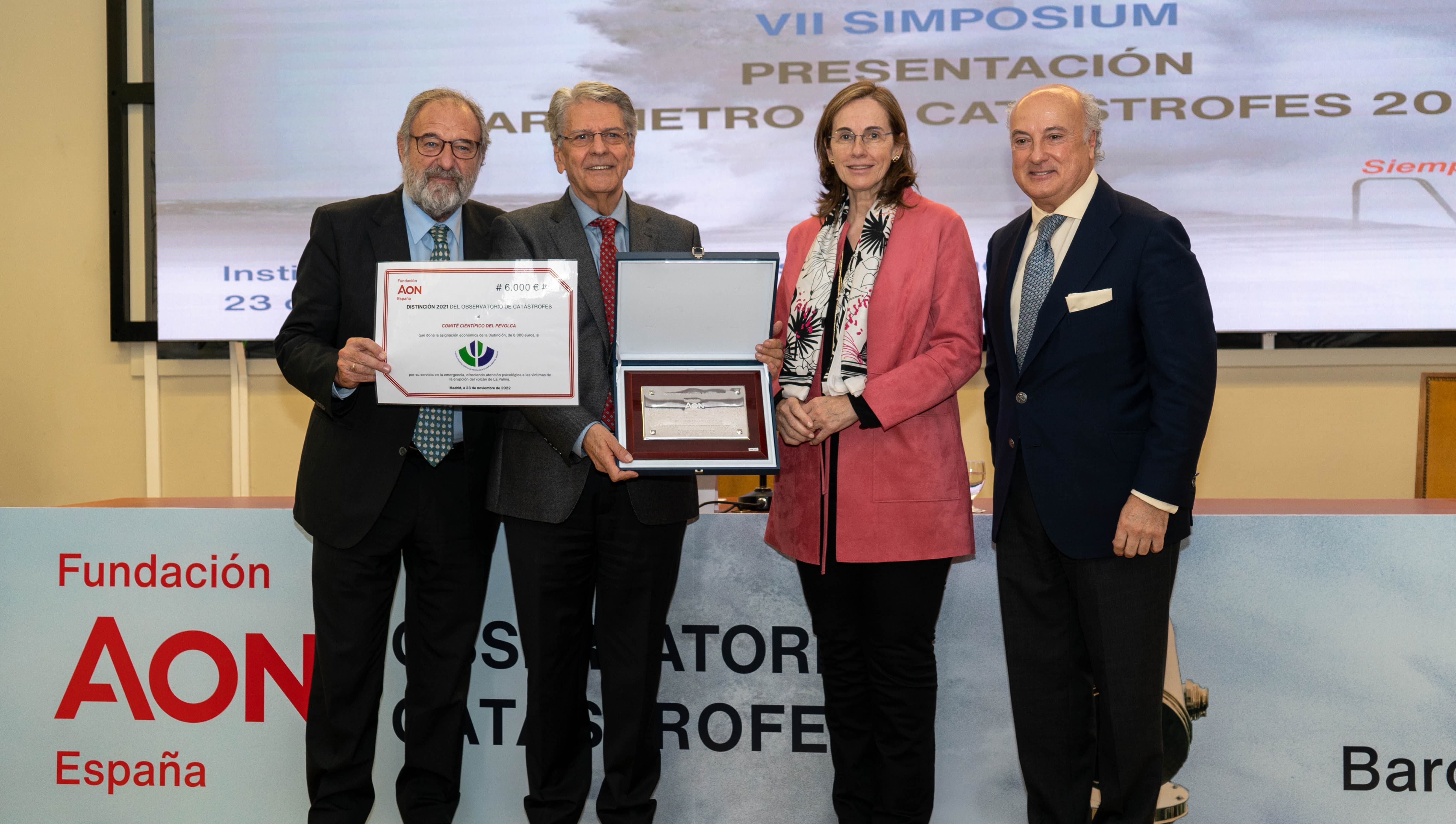 Pedro Tomey, Flavia Rodríguez-Ponga, the Consorcio de Compensación de Seguros's Director General, and Alejandro Izuzquiza, the Consorcio's Director of Operations, presented the 2021 Prize to the Scientific Committee of PEVOLCA (1) for its exemplary handling of the volcanic eruption and seismic activity on the island of La Palma. Julio Pérez, a Regional Minister with the Canary Island Government and Director of PEVOLCA, accepted the prize.
One of the co-authors of the article Structuring Climate Service Co-Creation Using a Business Model Approach, Adrià Rubio Martín of the Polytechnic University of Valencia, collected the IV Premio de Divulgación Científica José María Sarriegi [4th José María Sarriegi Science Writing Award].